Sign up for Version 4 of Pokémon Vortex Battle Arena! You can own and battle Pokémon online, and the best part is that it's 100% FREE!
This version brings you a modern new look providing new Pokémon, smoother gameplay, and even more new in-game features!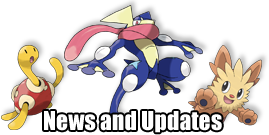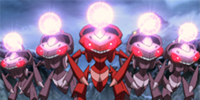 Genesect Genesis v1
Genesect (Blaze) is finally coming! Can you be the ultimate bidder and get yourself some Burn Drives? Fine out more from event details in the event center!
1 week ago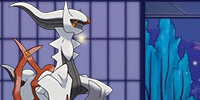 The Fighting God
Our next special event is here! As you may have guessed by the title, this time it's for Arceus (Fighting). Earn Fist Plates during trainer battles to transform your Normal-type Arceus into a Fighting God!
1 month ago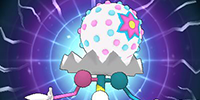 v4.2.x
v4 is getting it's second major update and this comes with many anticipated additions and bug fixes including the arrival of new Ultra Beasts. You can read about it here:
Link
1 month ago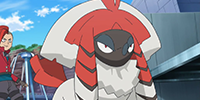 Kabukifrou!
The long-awaited Furfrou (Kabuki) is finally coming to PokéBay exclusive auctions! Remember, these auctions only last an hour each so they'll be gone before you know it - Bid while you can!
1 month ago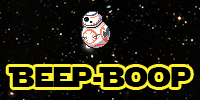 Beep-Boop
It's time for Star Wars meets Pokémon again! This year Voltorb has decided to disguise itself as a BB-8, the little scamp. Log in on May 4th to receive your random variant of Voltorb (BB-8)!
1 month ago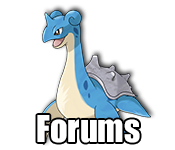 ---
By:
sportsandmusic69
25 minutes ago
---
By:
sportsandmusic69
6 hours ago
---
By:
sportsandmusic69
6 hours ago
---
By:
sportsandmusic69
6 hours ago
---
By:
sportsandmusic69
6 hours ago
---
By:
HellFire2K
9 hours ago
---
Notice: This website requires you to have cookies enabled on your web browser when signing up, logging in to, and playing the Battle Arena.
All information collected on Pokémon Vortex is kept confidential.
Your information will not be sold or given out.