Sign up for Version 5 of Pokémon Vortex Battle Arena, the true spiritual successor to The Pokémon Crater!
You can own and battle Pokémon online, and the best part is that it's 100% FREE!
This version brings you a whole new world to explore, new Pokémon, smoother gameplay, and even more new in-game features!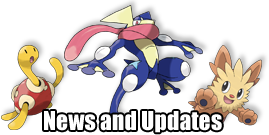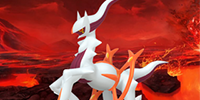 The Fire God
Starting Dec 3rd, Arceus (Fire) will be making its debut appearance, spawning on routes 6, 7, 8, Craggy Stairway & Scorched Sanctum during both day & night.
Event ends on Dec 6th at 23:59 GMT.
12 hours ago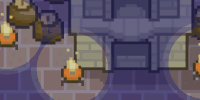 Togeween's Return
Starting Oct 30th, Togepi (Halloween) will be returning on Routes 10, 16, 22, Nightshade & Nightshade Crypt.
If you battle with it enough, it can evolve into the all new Togetic (Halloween)!
Event ends on Oct 31st.
1 month ago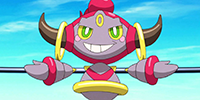 Huntin' Hoopa
Starting Sep 6th, Hoopa will be making its debut appearance to Pokémon Vortex on routes 7, 12, 22 & 23 during both day and night with a legendary encounter rate.
This event ends on Sep 13th at 23:59 BST.
2 months ago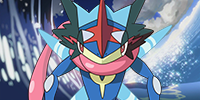 Greninja's Bond
Starting May 22nd, Greninja will be able to change form to Greninja (Ash) for trainers it has grown a strong bond with.
Don't miss your chance to add this fan favourite to your collection!
Event ends May 29th 00:00 BST.
6 months ago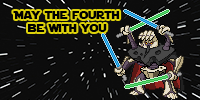 May the Fourth Be With You!
Barbaracle has picked up the lightsabers of the fallen and headed to Wild Overgrowth and Route 9.
Spawning from May 4th 00:00 to 23:59 BST - Don't miss your chance to add this very rare Pokémon to your collection.
7 months ago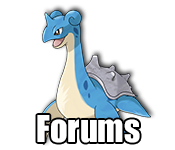 --- By:
lonely99
1 minute ago
---
By:
REAPERonIG
25 minutes ago
---
By:
Adi09
1 hour ago
---
By:
akshatsupercool
2 hours ago
---
By:
Pokechampionpikachu
2 hours ago
---
By:
REAPERonIG
4 hours ago
---
Notice: This website requires you to have cookies enabled on your web browser when signing up, logging in to, and playing the Battle Arena.
All information collected on Pokémon Vortex is kept confidential.
Your information will not be sold or given out.