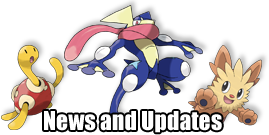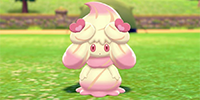 Sweet Love
Alcremie (Love) is making its way to Vortex! Look out on PokéBay for Love Sweet auctions to use on your Milcery and get this limited time Pokémon.
Furfrou (Heart) will also be making its yearly rounds so don't miss out!
3 weeks ago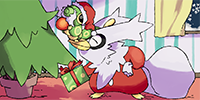 Merry Christmas!
Caterpie (Christmas) has returned with some new evolutions!
Route 14 & 15 have become a temporary home for this festive Pokémon along with some other goodies happening elsewhere such as double exp and Star Sweets in PokéBay auctions!
2 months ago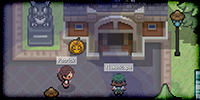 Happy Halloween!
The chapel in Nightshade has opened its doors to the public but it appears to be overrun by Zubat. If you're lucky, you might encounter a Zubat (Halloween) trying to fit in.
Don't miss out on this limited time event!
4 months ago
Next