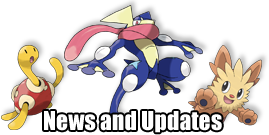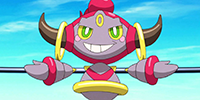 Huntin' Hoopa
Starting Sep 6th, Hoopa will be making its debut appearance to Pokémon Vortex on routes 7, 12, 22 & 23 during both day and night with a legendary encounter rate.
This event ends on Sep 13th at 23:59 BST.
1 month ago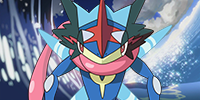 Greninja's Bond
Starting May 22nd, Greninja will be able to change form to Greninja (Ash) for trainers it has grown a strong bond with.
Don't miss your chance to add this fan favourite to your collection!
Event ends May 29th 00:00 BST.
5 months ago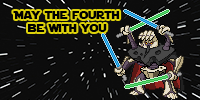 May the Fourth Be With You!
Barbaracle has picked up the lightsabers of the fallen and headed to Wild Overgrowth and Route 9.
Spawning from May 4th 00:00 to 23:59 BST - Don't miss your chance to add this very rare Pokémon to your collection.
5 months ago
Next